Re-posted from WEA – January 16, 2016
On January 15, the World Evangelical Alliance (WEA) celebrated the opening of its new Evangelical Center in Dover, NY, with a ribbon cutting ceremony, inauguration service and dinner. The property that will host international conferences, meetings, and training programs is located in the vicinity of New York City, where WEA has its General Office, and serve as center for evangelicalism worldwide.
"As one of the three world church bodies, we serve more than 600 million evangelicals in 129 countries," said Bp Efraim Tendero, Secretary General of the WEA. "The Evangelical Center is God's gracious provision that enables us to be more effective in fulfilling WEA's vision of establishing and strengthening Evangelical Alliances around the world."
"This center will be used by God not only for leadership meetings and events, but also for training national leaders and emerging leaders, so that they can be more effective in their mandate of serving the Church in their respective countries," Bp Tendero added. "It will have a multiplier effect and be used by God to make a greater impact in fulfilling the Great Commission of discipling all the nations of the world."
The inauguration ceremony was attended by WEA representatives from various regions, national and local church leaders, and several county and municipal government officials who gave congratulatory remarks. They testified that they see the Evangelical Center as a new beginning for their community and a place where visionary Christ-like leaders will be raised that will bring light locally and worldwide.
First inaugurated in December 2010 in Binghamton, NY, the Evangelical Center now moved to Dover where it offers significantly more space. The property is in partnership with the Olivet Center, a 2500 acre (ca. 10 km2) campus owned by Olivet University, which has been a WEA Global Partner for more than ten years. Plans include a large library of physical and digital resources, a center dedicated to Biblical resources, and IT and data centers to serve the online and data needs of ministries around the world.
"We envisioned this place as a place of synergy. Our global partnership means that we are collaborating on issues that we both feel are very important for advancing our mission of the Great Commission through education for Olivet University and through partners of collaboration with leaders at the World Evangelical Alliance," said Dr. Tracy Davis, President of Olivet University. "We just think that this is a place that can be a home for that. We want it to be a stronghold where this synergy can expand and have a global impact."
The WEA is preparing to launch two new onsite training programs this year. In June, the FELlowship program will kick off a first three-months internship program for emerging leaders with a focus on raising the next generation of national Evangelical Alliance leaders. WEA's regional and national member bodies will be able to send younger leaders from within their organizations to the Evangelical Center where they will receive hands-on experience and training by WEA leaders.
The second program called LEAD Exchange is a mixture of onsite and online training which will combine different courses that the WEA Leadership Institute has previously offered online and in workshops. It is specifically designed to train Evangelical Alliance leaders to be equipped for the unique role they play, and includes workshops and seminars on association leadership, governance, public engagement and more. Further information on both programs will be made available in the upcoming weeks.
Rev. Ndaba Mazabane, Chairman of WEA's International Council, concluded the inauguration service with a benediction. He thanked God for his provision and prayed: "Please, our loving Savior, lavish Your blessings upon the Kingdom business that will be done at this Evangelical Center. May all who will enter these facilities sense your presence, power and love."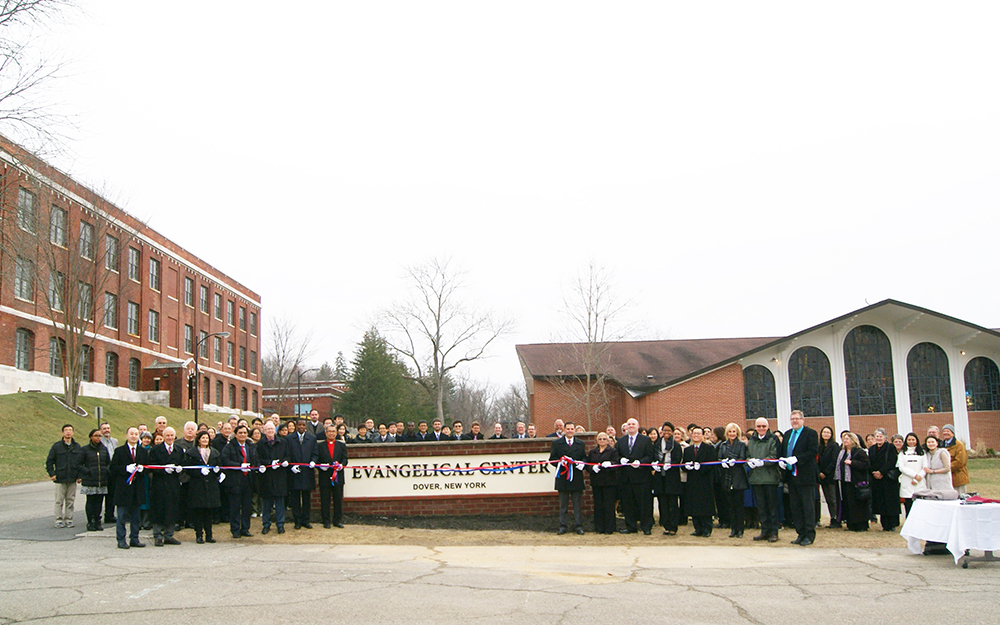 Ribbon-cutting in front of the Evangelical Center.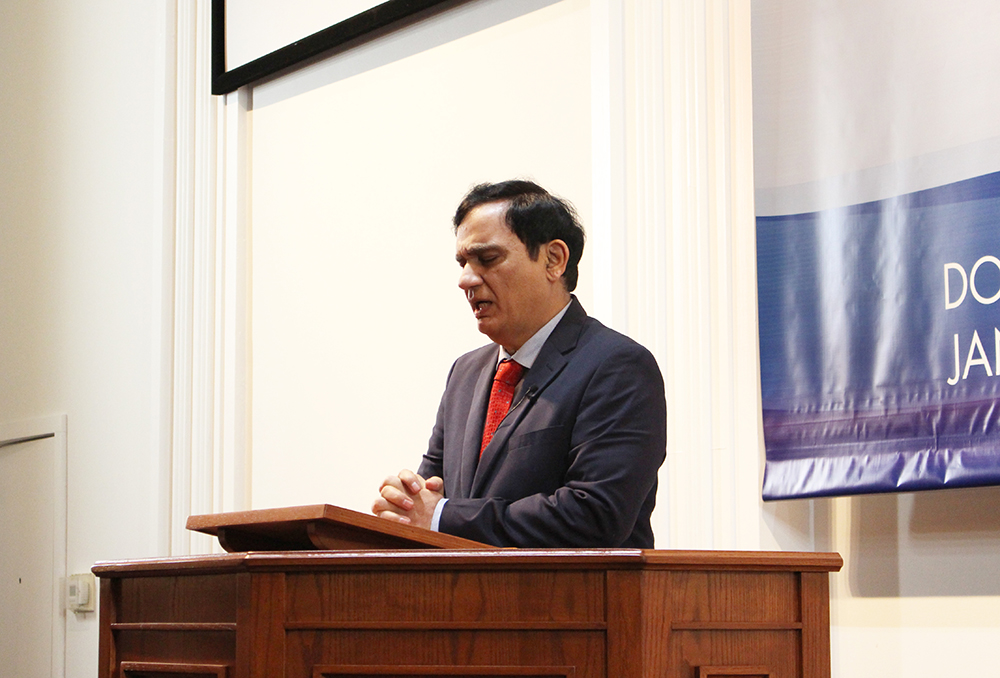 Rev. Dr. Richard Howell, General Secretary of the Asia Evangelical Alliance and the Evangelical Fellowship of India, offering the opening prayer during the inauguration service.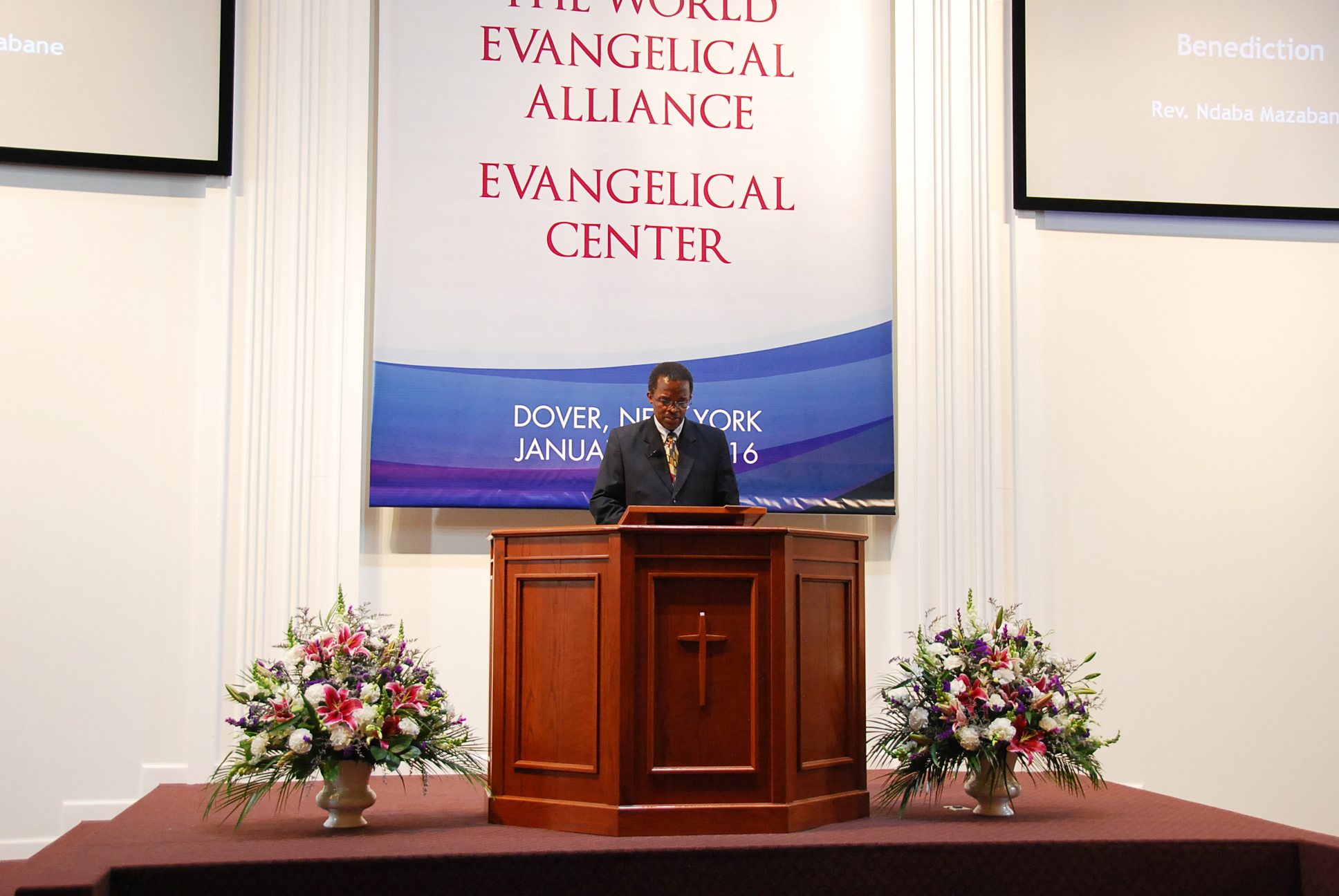 Rev. Ndaba Mazabane, Chairman of WEA's International Council, gives the benediction.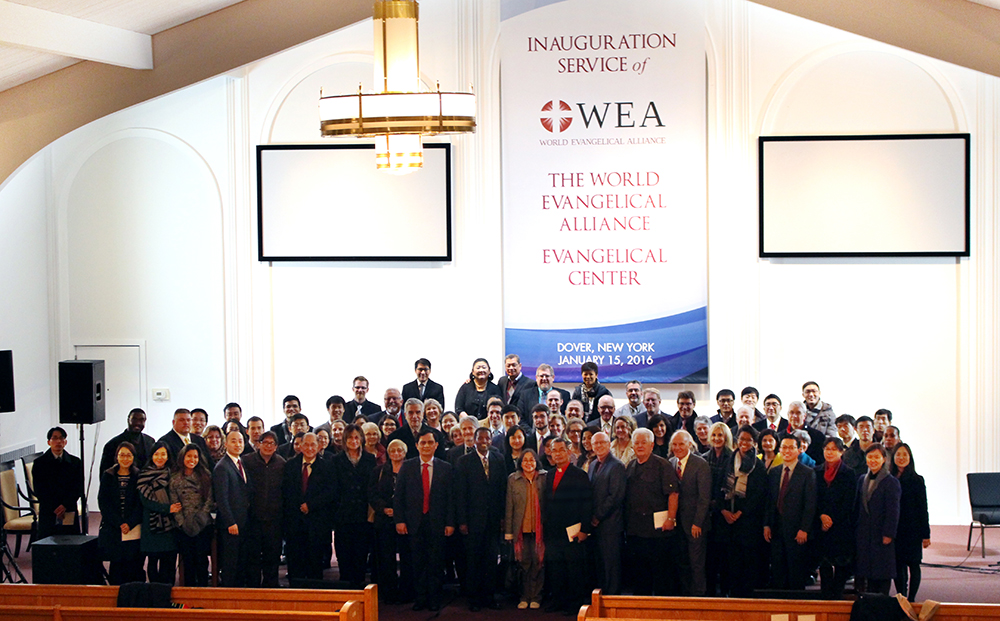 Group photo taken after the inauguration service at Immanuel Chapel.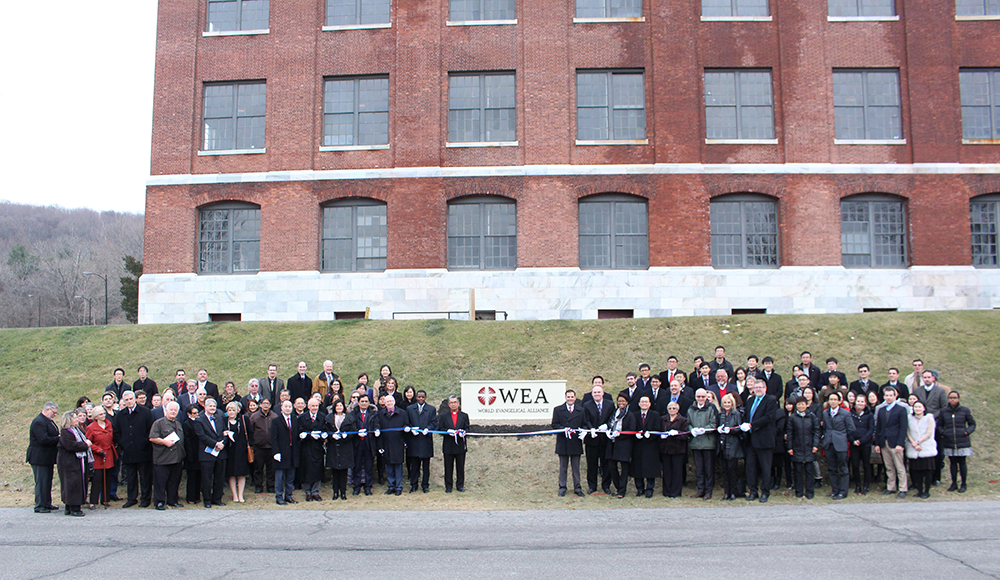 Ribbon-cutting in front of WEA's administrative building.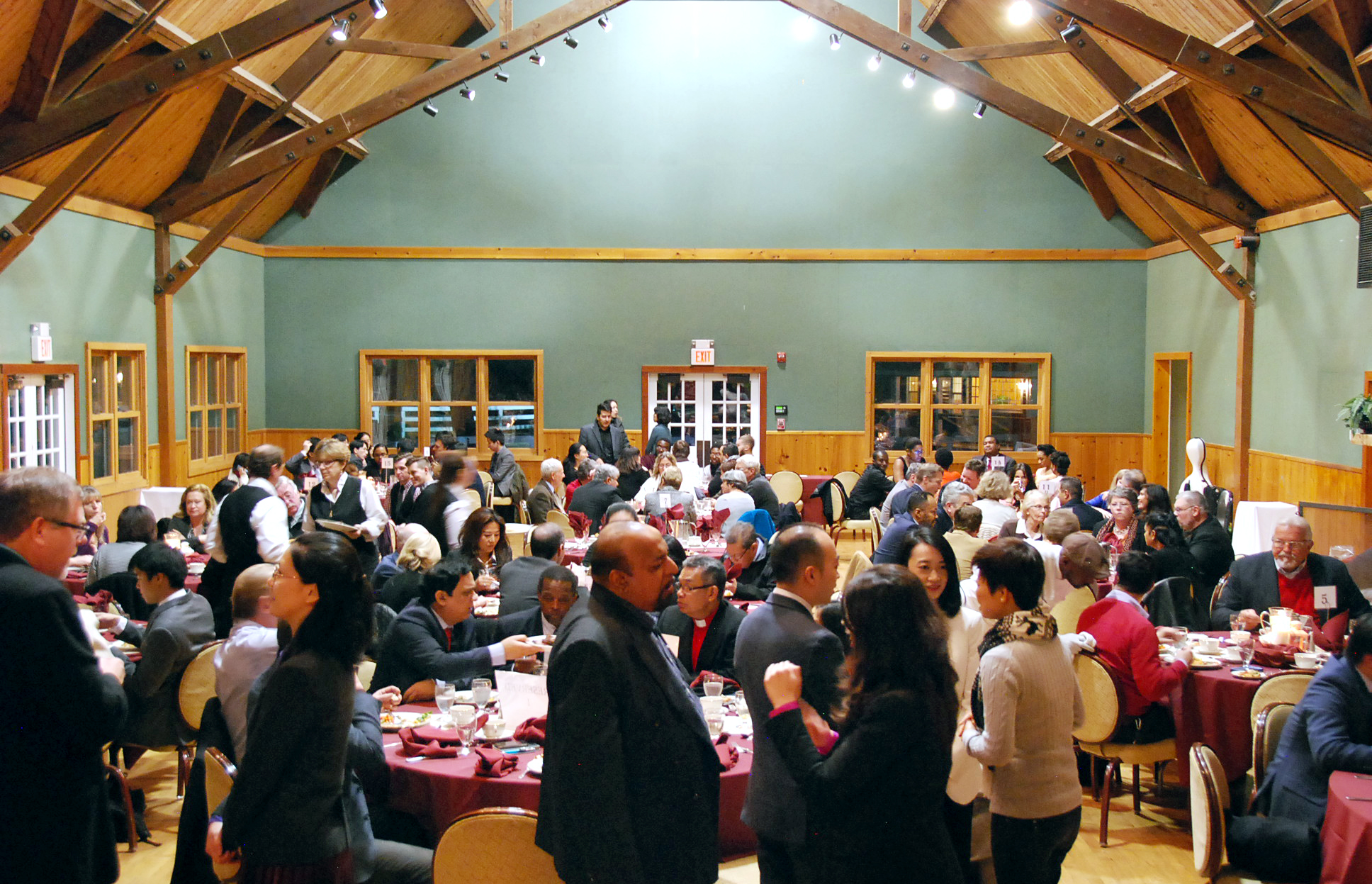 Dinner banquet after the inauguration.
###
MEDIA CONTACT:
Timothy K. Goropevsek
Director of Communications
timothyg@worldea.org
+1 212.233.3046 x149
Over two billion Christians in the world today are represented by three world church bodies. The World Evangelical Alliance (WEA) is one of those, serving and representing more than 600 million evangelicals. Launched in 1846 to unite evangelicals worldwide, the WEA continues to be a dynamic movement with 7 regional and 129 national Evangelical Alliances, and over 150 member organizations. WEA's mission is to speak as a trusted voice, to equip members and leaders for global impact and to connect its members and others for common action in the furtherance of God's reign. For more info e-mail at wea@worldea.org or go to Worldea.org.